The MINI brand has been offering unique vehicles with a combination of qualities you won't find just anywhere for decades, and we're proud to be part of that heritage at MINI of Peabody. If you've been wondering, "Where can I find a MINI car for sale near me?", you are probably a driver who values efficiency, fun, technology, and style. Interested in the MINI Countryman and wondering what makes it stand out from the pack? We would be happy to tell you more about what makes this one-of-a-kind vehicle so special.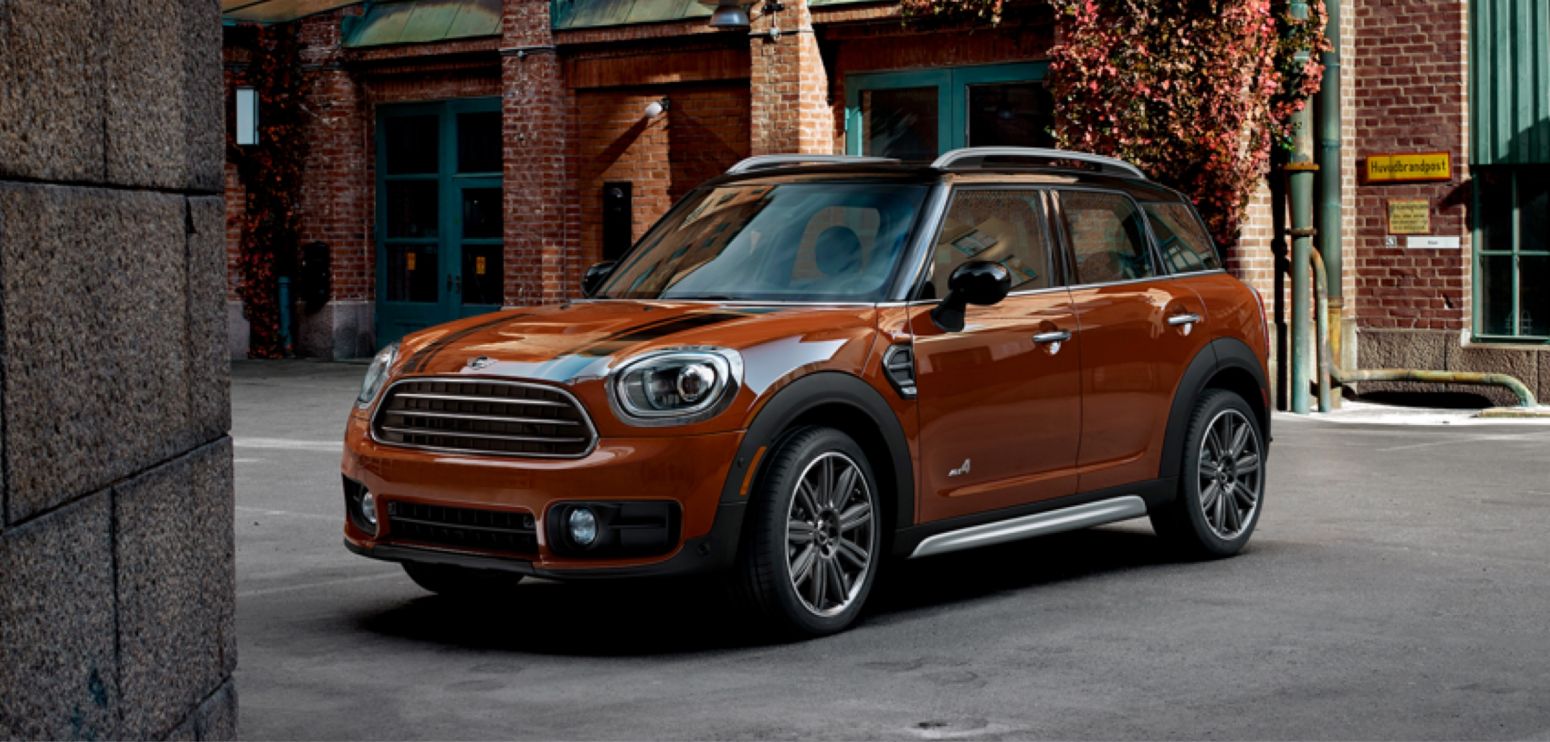 The 2019 MINI Countryman
The small crossover market is crowded these days, but the 2019 MINI Countryman is unlike any of its competition. It's got that classic and eye-catching styling MINI vehicles are famous for. Plus, it lives up to the brand's reputation for incredibly fun and engaging performance and handling, despite its larger size.
The base model comes with a 1.5-liter three-cylinder engine that puts out 134 horsepower and 162 lb-ft of torque, but there are two powerful 2.0-liter engines available. Both front-wheel and all-wheel drive are offered. Standard features are plentiful and include a panoramic sunroof, ambient lighting, rear parking sensors, and a six-speaker audio system with a USB port. High-tech available features include a head-up display.
The 2019 Subaru Crosstrek and the 2019 VW Golf GTI
So what sets the MINI Countryman apart from vehicles like the 2019 Subaru Crosstrek and 2019 VW Golf GTI? While compact, the MINI Countryman offers a bit more passenger leg and headroom than both of these models. Certain comfort features that make the upscale MINI Countryman cabin so pleasant are not standard in both these models, specifically ambient lighting and a panoramic sunroof. A head-up display, the high-tech screen that displays important info without you having to take your eyes off the road, is not available in these models.
Besides these shortcomings, we don't think these vehicles can match the one-of-a-kind style and performance of the MINI Countryman, but you'll have to experience that for yourself at 209 Andover St. When you're looking for MINI dealers near Marblehead, MA you can count on, we hope you'll come to us. See you soon!