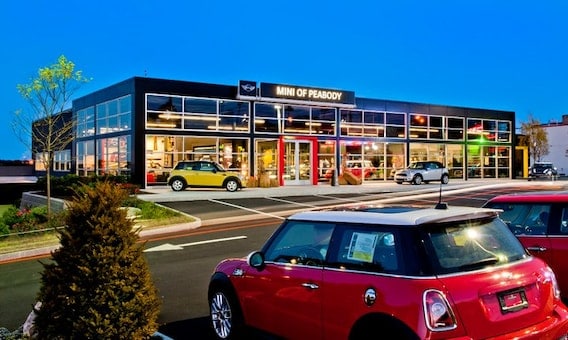 WE ACCEPT LEASE RETURNS, EVEN IF YOU DIDN'T LEASE WITH US.
Here, you'll find what to expect as the end of your lease term draws near. We hope you've been enjoying the MINI motoring experience, and that you'll consider leasing or purchasing another vehicle from MINI of Peabody.
We hope to make your lease-end process as smooth as possible. We're available to answer any questions or concerns you may have about the end of your lease, including mileage, vehicle wear, damage or repairs. We can also recommend a selection of
new MINI
or
MINI Next Certified Pre-Owned
vehicles to choose from as you consider your next vehicle.
WHAT TO DO BEFORE YOUR LEASE IS UP?
Come to MINI of Peabody for a lease-end inspection of your current MINI Cooper Countryman,  . This pre-inspection offers you several important benefits: 
By pre-inspecting your vehicle now, you'll have time on the day you turn it in, getting you into your new vehicle that much sooner.
If there are unacceptable damages (per your end-of-lease Wear and Tear Guide) you'll be informed right away, with ample time to have them repaired.
A pre-inspection virtually eliminates potentially costly "surprises" so you'll know exactly what to expect when you do turn in your vehicle.
Schedule your pre-inspection by contacting us at 978-536-0088.
RETURNING YOUR CAR.
After your pre-inspection, we will schedule a date to return your car.
Did you know that you can return your car at our Peabody MINI dealership even if you did not purchase with us? Call 978-536-0088 to learn how!