MINI of Peabody, your local Greater Boston Area MINI dealership, is your answer when you are looking to buy or lease a pre-owned or new MINI car in the Peabody, MA, area and we also take great pride in offering a full selection of tire services as well as automotive maintenance and repairs. Offering tire service is something that the trained and certified technicians in our MINI service center do on a regular basis. You need to know that servicing your tires regularly is a must-have if you want to keep everything running as smoothly as possible. Neglecting your tires can come with severe consequences, including the potential for being stranded on the side of the road or finding yourself in an accident that results in bodily injury, property damage, or litigation.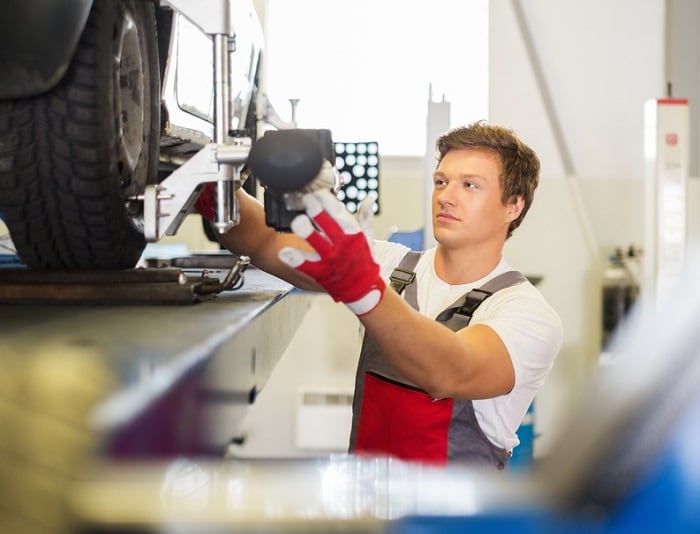 The Tire Services We Offer
When you make an appointment at our Peabody, MA, MINI dealership, you will find that we offer our customers a wide range of tire services. Something we do often is rotate tires to ensure that they will wear evenly and give you a nice, smooth ride. It is important that you think about having your tires rotated every other time that you have your car in for an oil change. You can consult your vehicle's owner's manual for more information on when they suggest you rotate your tires.
If you need it, we can also install new tires for you at our MINI service center. We can also repair damaged tires, but because a repair may not work for every tire, we also have a MINI tire center at our MINI dealership serving Marblehead so that you can get the new tires you need whenever you have to replace one that is damaged.
Should your tires need professional attention, you also have the potential to save money with some of the parts or service specials that we list regularly online. For your convenience, our tire and service centers are open Monday through Friday from 7:00 a.m. to 6:00 p.m. and on Saturday from 8:00 a.m. to 4:00 p.m. You can give us a call at (888) 741-7405 to set up an appointment or stop by to see us in person at 209 Andover Street in lovely Peabody, MA.